This grainy photo (apologies) shows me caddying in my first tournament and using a pull buggy for the first and only time.
Following my initial encounter with the world of professional golf, described here in the first of this series, I played golf through my high school years in Dunedin in New Zealand in the late 1970's and while, like so many other youngsters, I had visions of becoming a much better player than I was ever capable of, I loved the focus and direction the game gave me.
I would spend most afternoons after school rushing down to my local golf course (Chisolm Park), perhaps spending more time there than facing the homework necessary for scholastic success.
Given the experiences I have subsequently had caddying at close to the highest level of the game (around 160 tournaments for 17 wins) I have often been asked how I got started in caddying. Well – for me – this is my story.
In my 5th and final year at school, it was announced that a professional tournament was to be held in Dunedin for the very first time late in late 1970 and I began to think how best I could get involved.
Before my high school years, our family had lived in Timaru on the Central East Coast of the South Island of New Zealand and it was there that a family connection would yield benefits.
My sister, Frances, during her school years at Timaru Girl's High School, had become a good friend of the sister of a man who would eventually have a significant impact on my life, John Lister.
In the late 1960's John Lister emerged as New Zealand's best golfer since Bob Charles. In his rookie year on the European Tour in 1969 Lister won two events and was the talk of New Zealand golf as he looked towards a career on the PGA Tour which he would join in 1971.
Through Lister's sister, Jenny, I made contact with him and asked if it would be possible for me to caddy for him in the inaugural staging of the Otago Charity Classic.
I thought it was a longshot but – what the hell – worth investigating at least. When his reply letter arrived indicating his delight in having me caddy for him, I was ecstatic and set about finding out as much as I could about the role.
Golf on television in 1970, as i recall, was limited to recorded coverage of a couple of the majors and events such as Shell's Wonderful World of Golf and the World Series of Golf and so I spent time studying how caddies operated through that means and through one or two books I was able to get my hands on.
The profession of caddying was still in a relative infancy then but I had become aware that some caddies were creating their own yardage books for their players and although I wasn't sure exactly what I was doing, I set about creating a yardage book for the St Clair Golf Club in the hope that it would be of assistance when John arrived for the event and, hopefully, impress him.
As a 17 year old meeting a New Zealand sporting star for the first occasion, I was nervous when John arrived in his Mark 2 Zephyr for the event, having driven down from Timaru but I was relieved with his welcoming nature and we headed out for a practice round.
To my surprise he was delighted with the extent of the preparation work I had gone to and referred to my yardages from that point on and for the next 12 years or so when caddying for him in New Zealand events, for two or three in Australia and for eight months in the US.
We actually hit it off very well in that first event and even though there was an occasion where I (either stupidly or bravely) answered him back when he got a little angry about a shot he would later say he admired me standing up to him. It was a comment and an incentive to back myself that I remember to this day.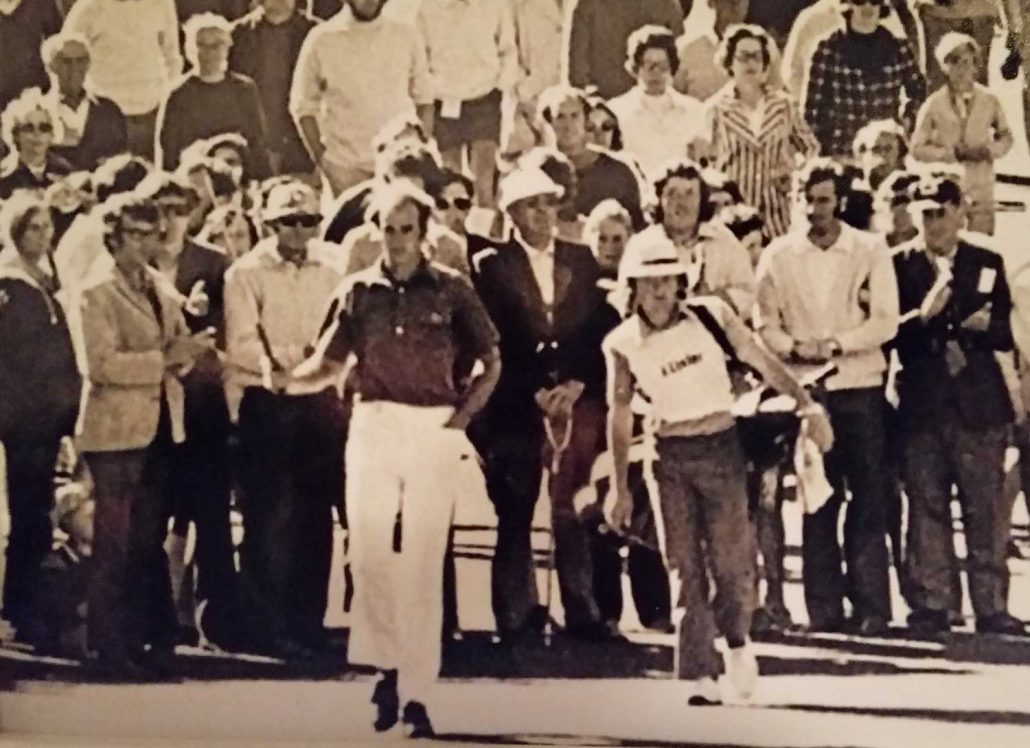 Lister and I in one of his many wins
John played well enough that week and finished 5th behind Kel Nagle but we had gotten on so well that he asked whether I would be interested in traveling with him to Hastings in New Zealand's North Island the following week to caddy for him at the Watties Tournament at Bridge Pa Golf Club.
I had just finished my University Entrance exam and so was free to travel and although my parents (bless them) paid for the airfare, John paid for my accommodation which I shared with him, two other New Zealand golfers Walter Godfrey and Brian Boys and John's to be wife, Dianna.
Just being accepted as a 17 year old amongst men was another of life's valuable lessons.
John finished 4th that week behind a man who would later play a significant role in my golfing life, Graham Marsh, but the two weeks had cemented a long-standing working relationship and friendship with him and gave me my first taste of caddying at a relatively high level.
While I might not have realised it at the time, those two events formed the catalyst for a love of professional golf and gave me the incentive to further investigate how I might expand on this initial experience.
Further episodes will tell how that experience in late 1970 manifested itself in what was to become and, is still, a very special journey.
This link to an article I wrote on John Lister for New Zealand Golf's Digest highlights the significant regard I had for the amazingly talented golfer.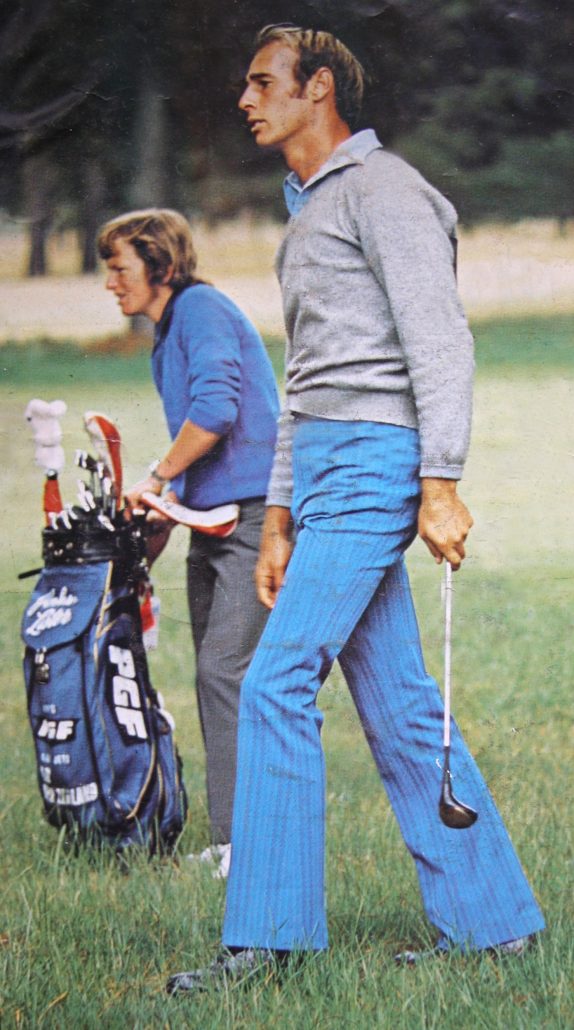 Circa 1975
https://www.bruceyoungmedia.com.au/wp-content/uploads/2020/03/Otago-Charity-Classic-1970.jpg
638
1000
Bruce Young
https://www.bruceyoungmedia.com.au/wp-content/uploads/2017/01/logo.png
Bruce Young
2020-03-26 02:16:27
2021-02-27 03:56:58
The Otago Charity Classic – My Caddying Debut