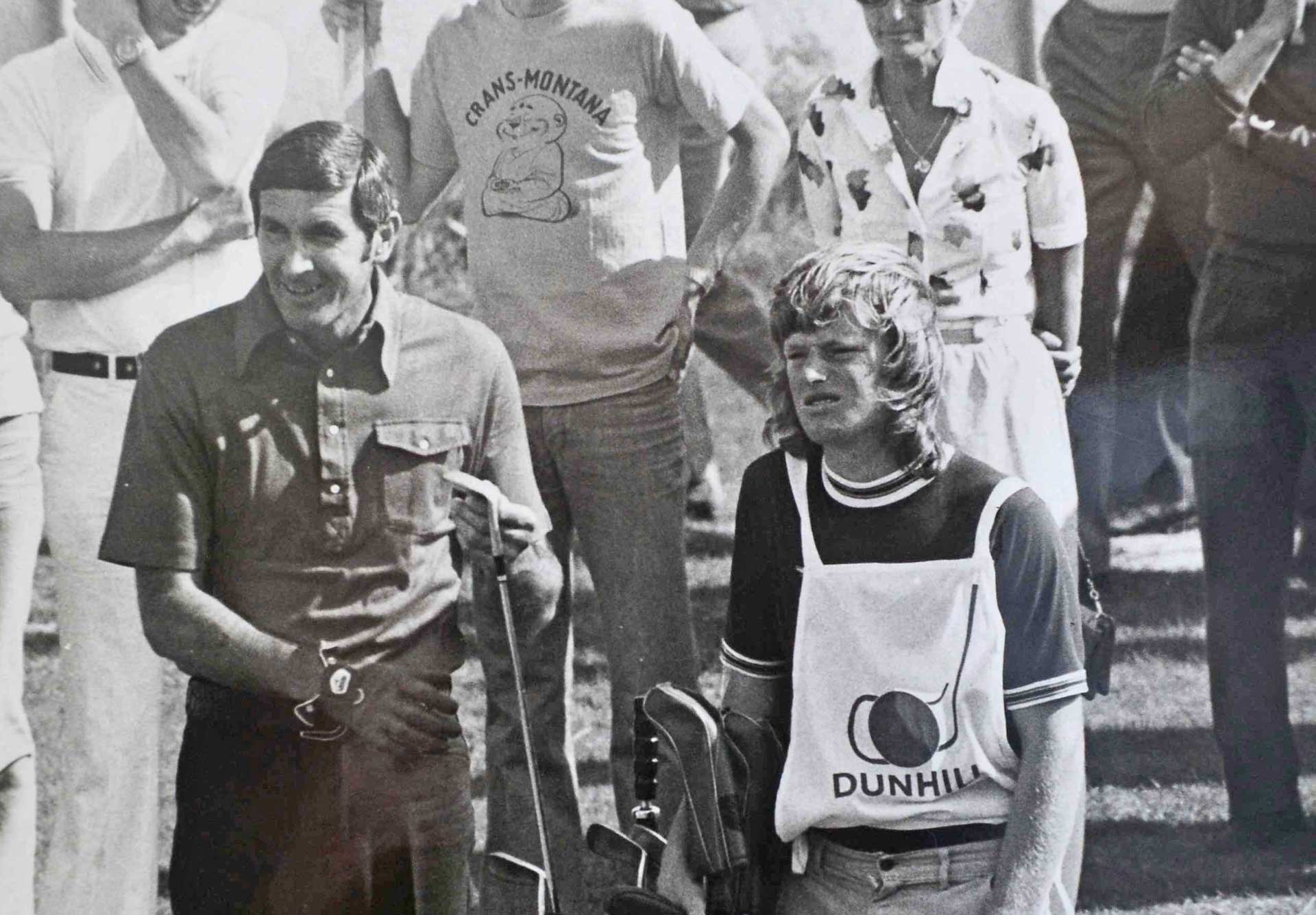 Eight years after my first encounter with Bob Charles – the 1974 Swiss Open
At this time, when the golfing world is very much in limbo at both the professional and amateur level, I felt it might be an opportunity to describe some of the very special moments I have been blessed to experience during 54 years exposure to the game at a range of levels.
It won't be all of them, as hopefully I might write a book at some stage, but the stories I tell in this series might be of interest to many golf fans especially those of my vintage and even for those younger who might enjoy an insight into some of the really interesting and fascinating times I have experienced.
Beginning first in 1966 when, as a school kid, attending an exhibition between New Zealand's greatest golfer, Bob Charles, and one the game's greatest at that time, Arnold Palmer, through to my most recent involvement at a professional level as an on course commentator at the New Zealand Open in late February, I have lived and worked through some of the game's great eras and witnessed many of its greatest characters and moments.
It is my intention to share some of them with you in a series of short anecdotes and I trust you will enjoy the stories as much as I know, I will, bringing them to you.
Let's begin with that first encounter with professional golf.
By early 1966 Arnold Palmer had won all of his seven major titles but he still had plenty of winning golf left in him (he would win the last of his 82 PGA Tour titles in 1973) and was undoubtedly the game's biggest name when he arrived in New Zealand to play a series of four exhibition matches against New Zealand's Bob Charles (now Sir Bob).
The match-up between the IMG managed pair was to be played at the Otago Golf Club's Balmacewan Course in Dunedin in New Zealand's South Island but first I had to get permission from my high school principal in order to get the afternoon off to attend as it was played on a school day.
I was early in my first year in high school and the idea of approaching the school's Rector (Principal) to seek permission was a daunting one but given the opportunity I knew existed to see two of the game's greats playing in the town where I lived was too good to not pursue.
I approached the door of the school principal's (Harry Craig) with trepidation having told his assistant that I would like to speak with him. I was just 12 and at a new school and just meeting with him was going to be a tough enough task never mind trying to explain to him that I was keen to take the afternoon off to attend a golf exhibition.
The match-up between Palmer and Charles was well advertised and common knowledge in Dunedin but so limited was the golfing knowledge of Mr Craig that he asked me if I was going to 'caddy' for one of the players.
Now, several later, that would have been not such a preposterous suggestion as I would later caddy for Charles on three or four occasions but, at the age of 12, Craig's suggestion was almost laughable
To his absolute credit, however, he agreed to my taking the time off and for that I will be forever grateful.
Many years later, the great Norman Von Nida, with whom I became a close friend in the later stages of his life, told me of the indelible impression that caddying for Walter Hagen at Royal Queensland in 1929 as a 15 year old had left on him.
Hagen's interaction with the galleries that day and the glamour of his ways gave Von Nida a glimpse into the world of professional golf and to some extent that day in Dunedin had a similar impact on me.
Arnold Palmer carried a charisma that sticks with me to this day and while Bob Charles could never be described as Palmer-like in that regard, he was, as always, immaculately dressed and had quite a presence of his own on the golf course.
In later pieces, I will describe some of the events that led to the me eventually caddying for Bob Charles on one or two occasions, one of which was his 1974 victory in the Swiss Open (photo above).
In early 1966, however, even the thought of caddying for any professional golfer for that matter was the furthest thing from my mind as I walked amongst the largish crowd at Balmacewan just trying to get close-up views of the two golfers who, unbeknownst to me, would create a desire in me to follow the path I have taken.
I can't even recall who won that day although I do know that Charles won the four round series. It did not matter however as my destiny had been set.
Not the same event but the same participants – Palmer and Charles at the 1972 World Match Play
https://www.bruceyoungmedia.com.au/wp-content/uploads/2020/03/Bob-Charles-Crans-Sur-Sierr-reduced.jpg
1335
1920
Bruce Young
https://www.bruceyoungmedia.com.au/wp-content/uploads/2017/01/logo.png
Bruce Young
2020-03-24 11:00:53
2021-02-27 03:43:48
The Golfing Hiatus – An Opportunity for Reflection