The magnificent NZ Open set-up surrounding the 18th at Millbrook
The news today that the 2021 New Zealand Open Presented by Sky Sport would be yet another golf event to fall victim of the Covid 19 pandemic was inevitable but disappointing.
The event, scheduled to be held in the last week of February in 2021, has developed into arguably the most popular amongst players on the PGA Tour of Australasia schedule and tournament organisers, John Hart and Michael Glading, along with the event's underwriter, Millbrook Resort, have held off making the tough decision for as long as possible.
With such a significant commitment both logistically and financially on the line if a decision had been made to push forward with the event, however, the volatility and uncertainty still remaining with the issues surrounding Covid 19 have resulted in it being called off in 2021 and having it back on the schedule in late February of 2022.
Held in the stunning adventure capital region of New Zealand, Queenstown, and played over both the Millbrook Resort and the Hills Golf Clubs near Arrowtown 20 minutes outside of Queenstown, the event has grown from strength to strength since a decision was made in 2014 to adopt a pro-am format and bring it to one of world tournament golf's most scenic venues.
In the years leading into 2014, the event was under pressure for survival as a Tier One PGA Tour of Australasia event and while the decision to adopt this new format proved controversial at first, it has been the making of one of world golf's oldest running championships.
Each and every year since its inception in this format, the New Zealand Open has attracted not only a diverse field of Australasian and Asian professionals but has also proven a significant success in attracting a field of amateurs who get to play in a national open championship with those same professionals, some in the heat of the battle in the event's final round.
The event has established strong ties with both the Asian and Japan Tours, ensuring a growing audience for its televised coverage and increasing the depth in its field.
Tournament Chairman John Hart- photo Photosport

Tournament chairman Hart, along with his colleague and Tournament Director, Glading, have been the driving forces in the tournament's establishment and growth over the past seven years. Hart was disappointed as any in a decision which eventually became a no-brainer.
"We are extremely disappointed to have had to come to this decision," said Hart today. "But the effects of the pandemic, borders being closed, and the financial risk associated with a potential later cancellation due to any further Covid-19 outbreaks means we have no other alternative other than to cancel this event now."
"With up to 300 international participants coming from offshore (including professional players, amateur players, caddies, and officials of our Tour partners (the PGA Tour of Australasia, the Asian Tour and the Japan Golf Tour), we need absolute certainty now in terms of accessibility to New Zealand and this is clearly not possible" said Hart.
"We would like to thank Millbrook Resort (the tournament underwriter), The Hills, Government, the Queenstown Lakes District Council, and our many commercial partners, both domestic and international, led by our presenting sponsor Sky Sport for their support and understanding. Further thanks go to our Tour partners, New Zealand Golf, our professional players, our sold-out amateur field, and our amazing volunteer force."
"This is not a decision we have made lightly, and we are particularly disappointed for the Queenstown region who have suffered many setbacks during this Covid-19 era."
"We are very proud of what we have created with the New Zealand Open becoming one of New Zealand's most recognised and applauded international sporting events."
"We remain very committed to once again showcasing the very best of Queenstown and New Zealand in February 2022 at a time when hopefully we will all be operating in a more certain and safer environment."
Australian Brad Kennedy is the current New Zealand Open champion and will now reign for two years having won the 2020 version in March of this year when defeating rising Australian star Lucas Herbert by two shots at the Millbrook Resort.
The news comes on top of recent cancellations of major golf events in Australia including the Australian Men's and Women's Opens, The Australian PGA Championship and the Vic Open, leaving a huge gap in professional tournament golf in this region this summer.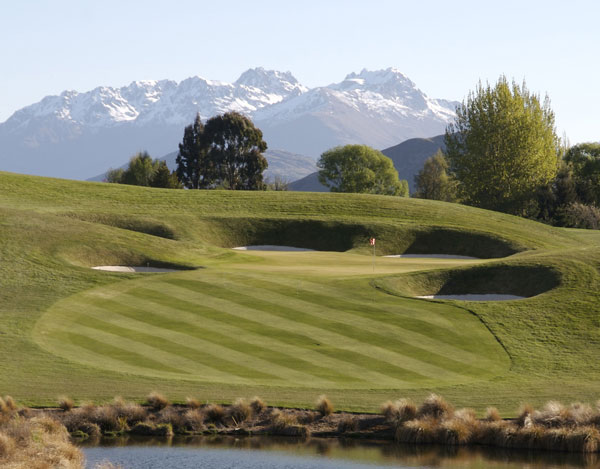 The 10th hole at The Hills – spectacular everywhere you look
https://www.bruceyoungmedia.com.au/wp-content/uploads/2020/10/millbrook-2020-nz-open.jpg
1046
1500
Bruce Young
https://www.bruceyoungmedia.com.au/wp-content/uploads/2017/01/logo.png
Bruce Young
2020-10-29 07:22:56
2021-02-03 01:02:06
Covid 19 Claims 2021 New Zealand Open