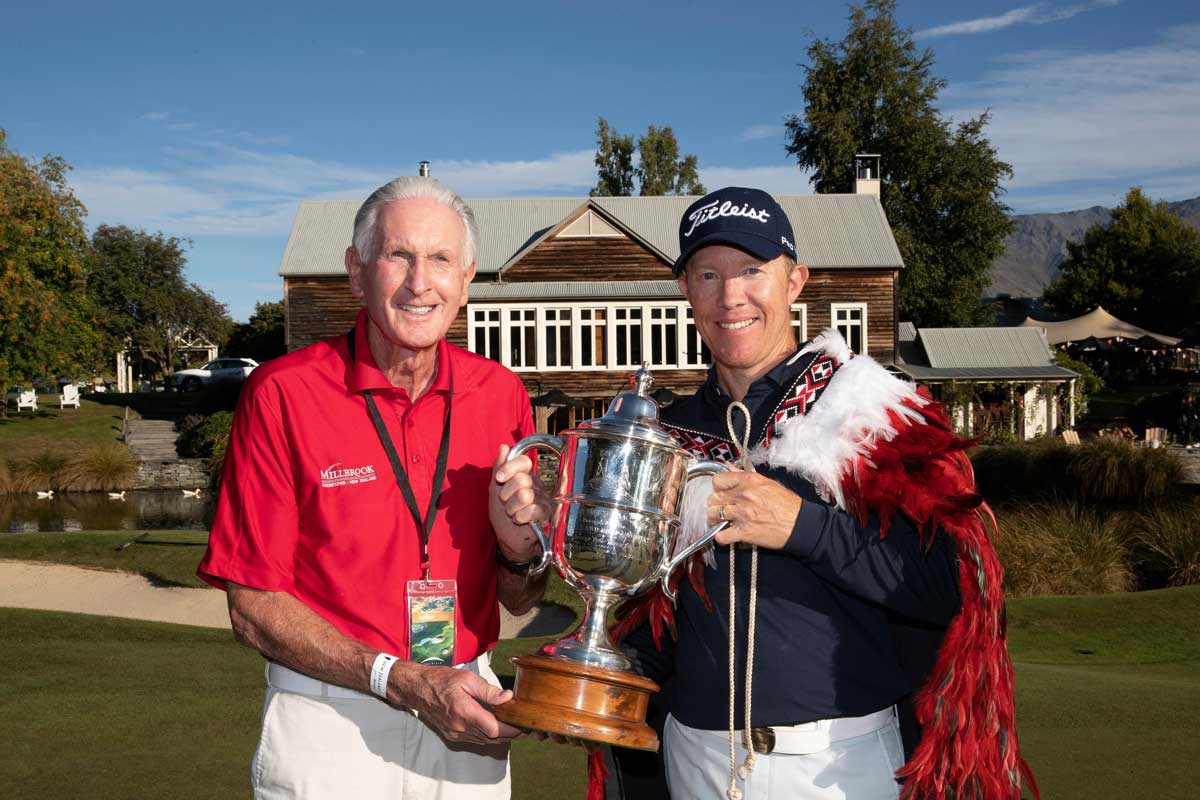 Brad Kennedy being presented the 2020 NZ Open trophy by four time winner Sir Bob Charles
The New Zealand Open, one of the few remaining Tier One events on the PGA Tour of Australasia schedule for 2021 / 2022, announced today that in all likelihood the event will proceed as scheduled on March 31st 2022, but it may be that one of the world's oldest national open championships will be restricted to players from New Zealand only.
The event, at Millbrook Resort, near Queenstown, has grown in recent years due to the introduction of a pro-am format along the lines of the AT&T Pebble Beach and Alfred Dunhill Links Championships, its location in the heartland of New Zealand's tourism's highly popular Central Otago region adding further to its appeal for both participants and spectators.
A final decision on the composition of the field for 2022, and indeed if the event will proceed, will be delayed as long as possible, but announcements by the New Zealand Government last week whereby only New Zealanders can enter the country from January and others from April 30th have placed further constraints on the hugely popular event, including the possibility of an international field.
Tournament organisers today vowed that they will use their best endeavours to stage the tournament and provide a much-needed boost to Queenstown and the greater Otago region, given the severe economic impacts of the pandemic.
In addition, the tournament provides a significant platform through its televised coverage to promote tourism to New Zealand, and this is something that will be desperately needed once international borders re-open.
The New Zealand Open has been placed upon the Government Approved event list, and while it is possible for some international players to attend, the challenge faced is the need for players to self-isolate for seven days upon arrival without access to practice facilities.
"We believe that it will be very difficult to convince foreign national professionals to take an extra week out of their playing schedule, particularly at a time when other tournaments around the world are getting back to a more normal situation," said Tournament Chairman Mr John Hart.
"In all probability, our only option will be to run a tournament that mainly features Kiwi's, and we are delighted that a number of New Zealand's leading professionals, including Ryan Fox, Mike Hendry, Josh Geary and others have signalled their support for the event, regardless of format," said Mr Hart.
"Our process will now be to consult with our tour partners, international players, amateurs, sponsors and other key funding agencies to ascertain what might be possible, and indeed, if we are able to run a financially viable and high-quality event" concluded Mr Hart.
The event, first played in 1907, was cancelled in 2021 for one of the few times since its inaugural staging (other then wartime) due to Covid 19 restrictions. It was last played in March of 2020 when won by Australian Brad Kennedy who defeated his countryman, Lucas Herbert.
Herbert has gone on to win on both the European and USPGA Tours since, while Kennedy's win leaves him well placed on the Asian Tour Order of Merit, his money from the victory at Millbrook Resort counting towards the Asian Tour which jointly sanctions the event.
A further announcement on the future of the 102nd New Zealand Open and its playing format will be made within the next few weeks.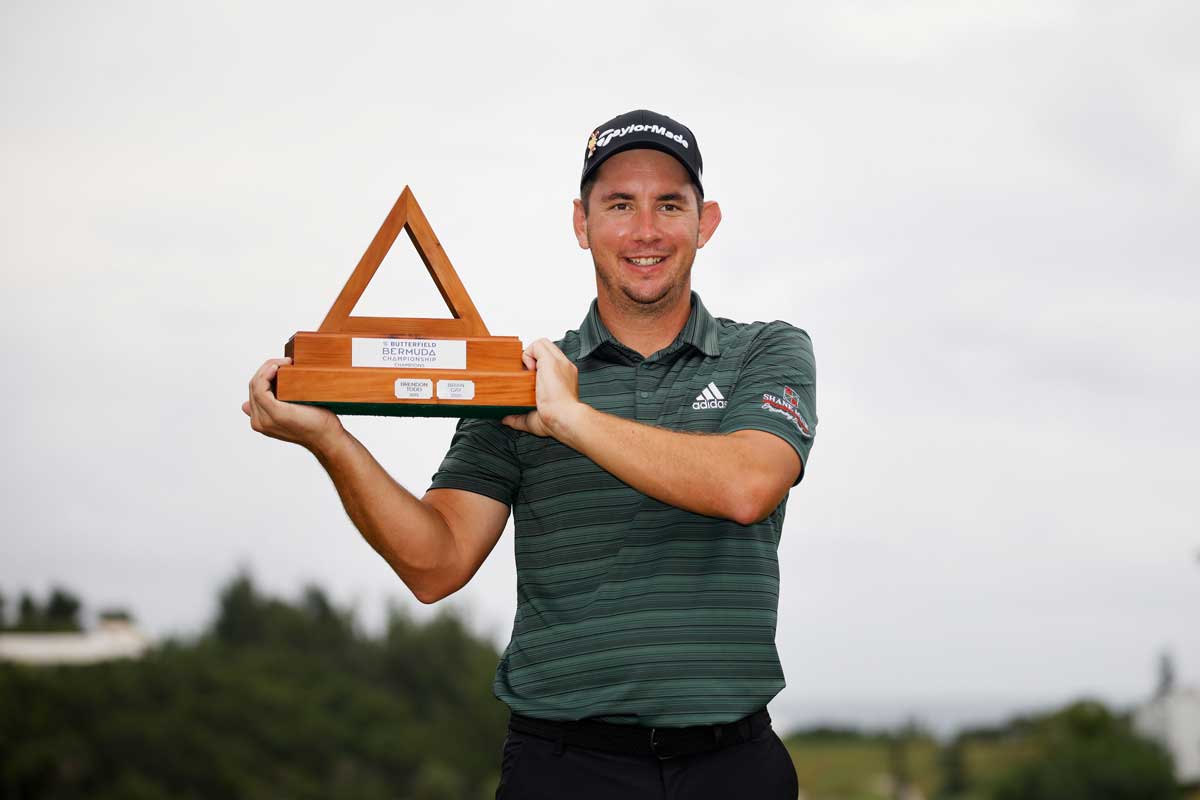 Lucas Herbert – NZ Open runner-up in 2020 wins on the PGA Tour in 2021 – photo Getty Images
https://www.bruceyoungmedia.com.au/wp-content/uploads/2021/11/NZ-Open-2020-photo-sport.jpg
800
1200
Bruce Young
https://www.bruceyoungmedia.com.au/wp-content/uploads/2017/01/logo.png
Bruce Young
2021-11-29 21:33:53
2021-11-30 08:54:25
New Zealand Open organisers determined for event to proceed