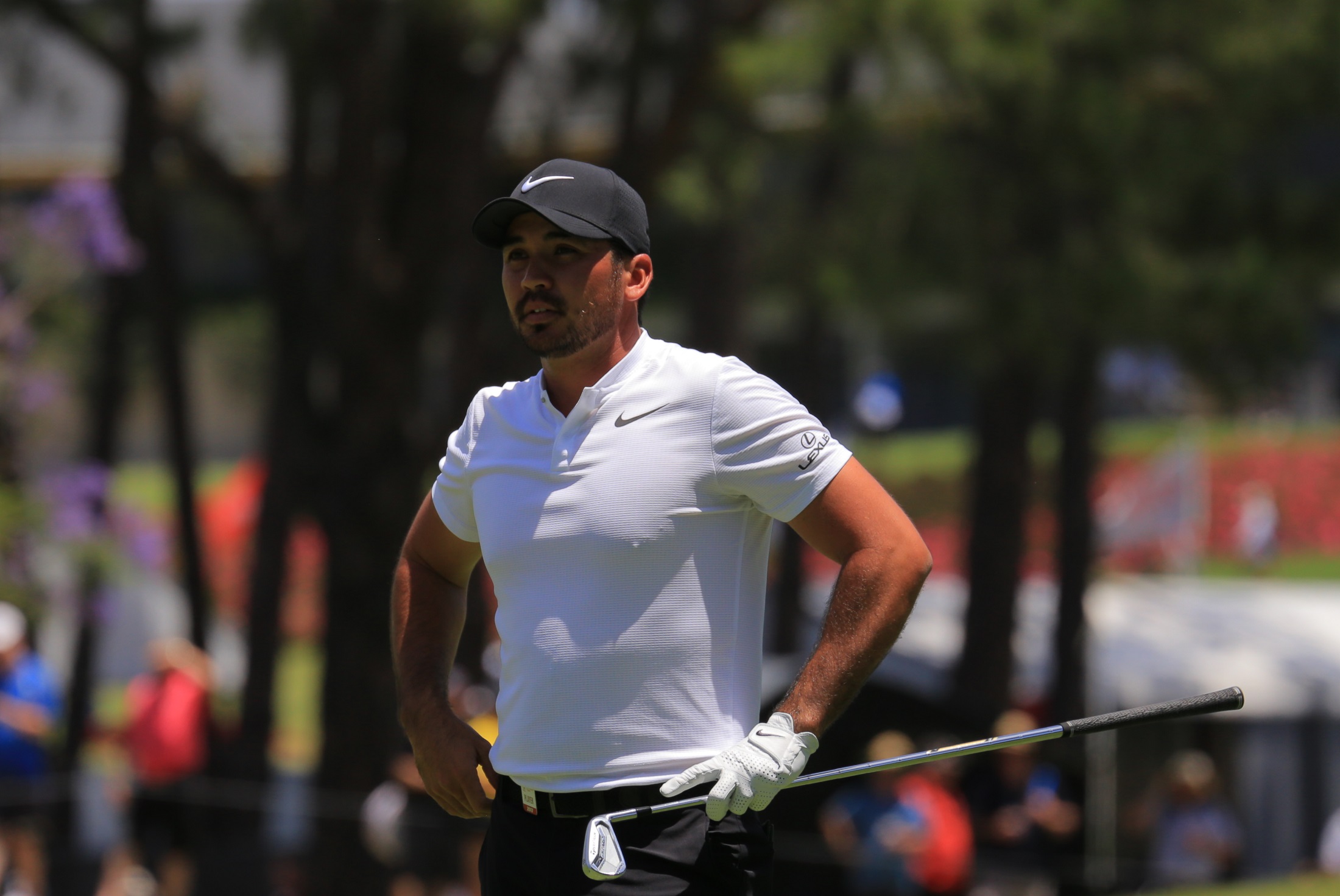 Jason Day – file photo – a chance to win his first PGA Tour title in more then three years
Jason Day finds himself just four from the lead after the completion of the opening 54 holes at which point the cut has been made for the final round of the AT&T Pebble Beach Pro-Am.
Day added a third round of 70 at his venue at Spyglass Hills today and when he returns to Pebble Beach Links for tomorrow's final round he will be tied for 8th position in an event he has produced seven top tens in his last nine starts including a runner-up finish in 2018.
Day will need to be at his best tomorrow if he is to haul in those ahead who include Patrick Cantlay and Jordan Spieth although the leaders at present are Beau Hossler and Andrew Putnam.
If Day is able to win tomorrow, he will move close to the top 40 in the world and given that he was 129th two weeks ago it will have been a significant move by the 34-year-old.
It reflects the work he has done on his swing as a means of alleviating the ongoing back issues he has faced through much of his career although Day is not keen to view his improvement as a comeback.
"I'm not looking at it as like a comeback season, I'm just looking at it like every day what can I do to try to get better," he said after his second round yesterday.
"I'm super, super obsessed with the golf swing right now, which is either a good thing or a bad thing, I don't know how to take that. But I'm always talking to my coach every day and I'm always constantly working on it.
"The good thing is I need to work on my swing because if I don't then certain things can creep in and I can hurt my back again. So I got to always be cautious of that."
If he was to win this week's event it would go a long way to getting him into the Masters but Day is philosophical about the issue and is just happy that things have turned the corner.
"I know that if I can take care of this week then — like I was 123rd or 129 or something like that last week and I'm 83rd this week because of good play from last week. So I really just have to take care of the day-to-day stuff and then hopefully that turns into really good results and the confidence spurs one more good results.
"I just got to be really patient with that stuff, I know that it's just around the corner. If do I end up taking it off because my ranking is not good enough, so be it, but I'm thinking about long-term trying to get myself climbing that ladder again. That's the main process.
When asked why his record at this venue and in this event has been so good Day responded; "I think it's just first and foremost it's just having a really good attitude. Like you can get some gnarly weather here, it can be pretty hectic with 40, 45 degrees, blowing sideways, rain, and I remember a few years ago we had hail on the third tee.
"So there can be some pretty rough days, but then you have days like this where it's, the last two days, even the next two days as well, I mean it's just absolutely stunning. And then when you're kind of walking out on Pebble everyone knows how beautiful it is.
"So I love Carmel by the Sea, it's one of my favorite little towns to kind of go and visit. I just love this area. And I've always kind of just gravitated towards this area, especially playing. And I think I've taken maybe this event off a couple times or so but every single time that I don't play I see guys playing Pebble and I'm like, I want to be out there."
Day was the only Australian to make it to the final round with Matt Jones, Min Woo Lee, Cameron Percy, Aaron Baddeley, Brett Drewitt and John Senden, all failing to survive the 54 hole cutoff.
Day – earlier this week at Pebble Beach
https://www.bruceyoungmedia.com.au/wp-content/uploads/2020/02/Jason-Day-2017-AO-1st-hole.jpg
1471
2200
Bruce Young
https://www.bruceyoungmedia.com.au/wp-content/uploads/2017/01/logo.png
Bruce Young
2022-02-06 01:32:52
2022-02-06 01:35:19
Jason Day within striking distance at Pebble Beach