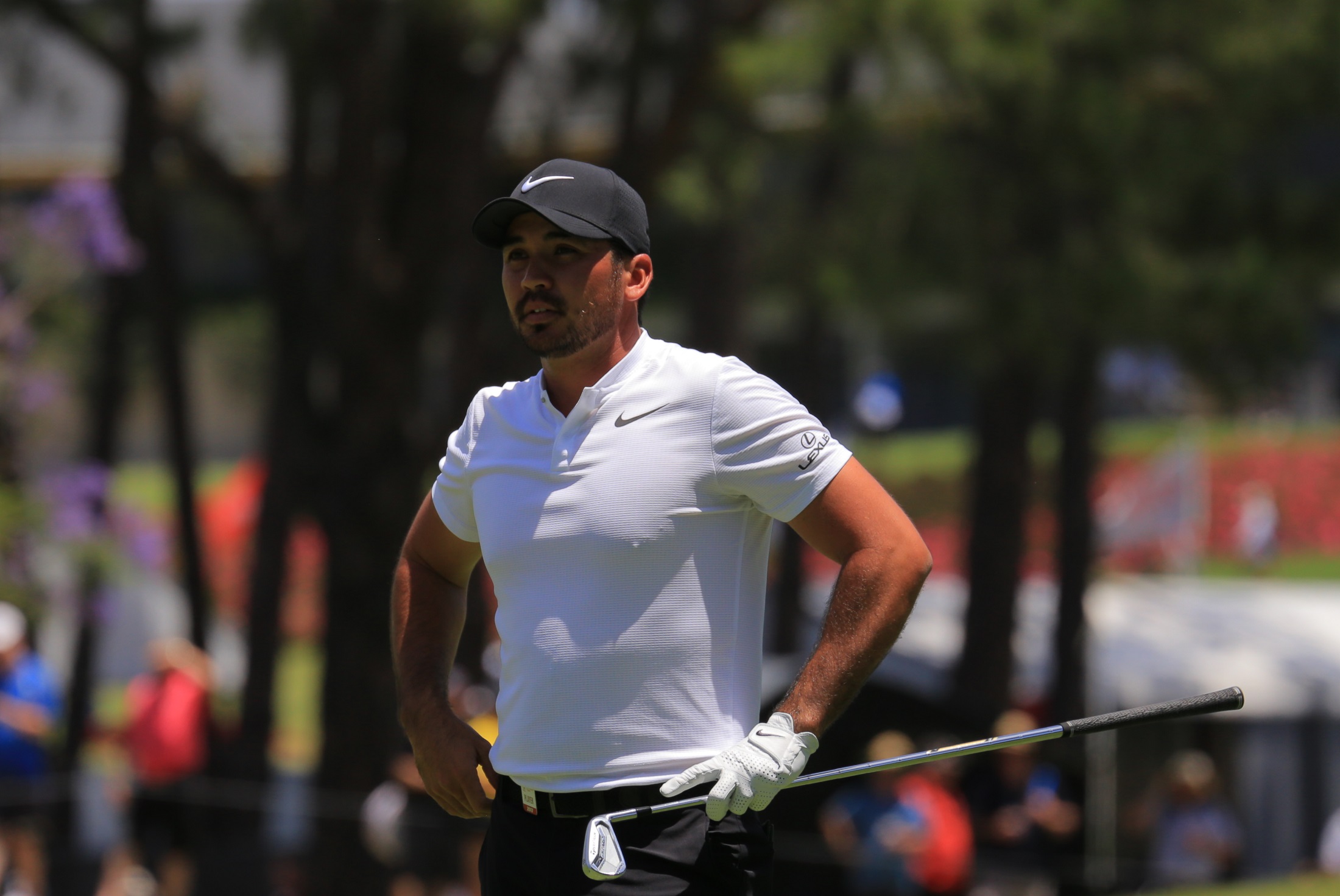 Jason Day – file photo
Jason Day has turned his one-shot opening round lead into three with a second round of 67 at the Wells Fargo Championship in Potomac outside of Washington D.C.
Playing early in the generally easier, but still demanding conditions, Day made the turn in even par but three birdies on the way in opened up a three-shot gap that was maintained throughout the day as conditions worsened into the afternoon.
Day showed improvement in his recent outing at the Zurich Classic where he combined with fellow Australian Jason Scrivener but in his last three individual events he has missed the cut and so this week's performance to date represents a significant turnaround for the 34 year old.
Day leads by three over Max Homa and after his round mentioned that he feels he benefits from tough conditions.
"I actually do. I've always kind of liked U.S. Open formats in regards to how tough the golf course is. You kind of have to grind it out. Obviously typically when you have tough conditions, long golf courses, tough conditions, thick rough, the guys that are playing well, they kind of usually find their way towards the top.
"Now, granted, I'm coming off some nice play at Zurich, so I've got some confidence there. It's nice to be able to get in at 10 under through two rounds, especially with what kind of weather we've got coming in on the weekend. I'm looking forward to it. It's nice to be back in the mix, nice to be leading. It's still two more days left, so I can't get too far ahead of myself.
"It was nice to get this round under my belt in these conditions. All the 2 Tee-Scripts.com work that I put in kind of in the off-season, off weeks, it's starting to show a lot of signs and I'm finding a lot of confidence in that swing.
"Like I said yesterday, the driver swing is not where it needs to be, but it's getting better each and every time I get to work on it.
"Every now and then it kind of falls back to some of the old stuff, but big thing for me is just to not kind of panic and just take a step back and go through my shots and try and trust it the best I can and if I can do that, hopefully I'm somewhere, if not leading come Sunday."
Day appears to enjoy the area, the TPC at Avenel Farm just three or four miles from where he finished runner-up on debut at the US Open at Congressional in 2011.
Day lost his way a little after the passing of his mother, Dening, in March but he now appears to be heading back in the right direction, both mentally and technically.
None of the other Australians in the field will make it to the weekend but given the nature of the weather forecast, it might be that they will enjoy a weekend at home rather than battling the predicted wind and rain.
https://www.bruceyoungmedia.com.au/wp-content/uploads/2020/02/Jason-Day-2017-AO-1st-hole.jpg
1471
2200
Bruce Young
https://www.bruceyoungmedia.com.au/wp-content/uploads/2017/01/logo.png
Bruce Young
2022-05-07 00:10:24
2022-05-07 00:10:44
Jason Day moves further ahead at Wells Fargo Championship