Photo USGA Robert Beck

South Korea has unearthed yet another golfing superstar with the success of A Lim Kim in today's final round of the US Women's Open at the Champions Golf Club in Houston, Texas.
Kim's final round of 67, which included birdies at her final three holes, saw her finish one shot clear of joint runners-up and first round leader, Amy Olson and the current world number one, Jin Young Ko.
Kim moved into the lead with an outward nine of 33 but bogeys at her 10th and 11th holes appeared to derail her chances of victory on debut in the female game's most significant female event.
She would, though, close strongly and when she holed a curling left to right 12-footer at the last she had the lead and set the target for those playing in the groups behind.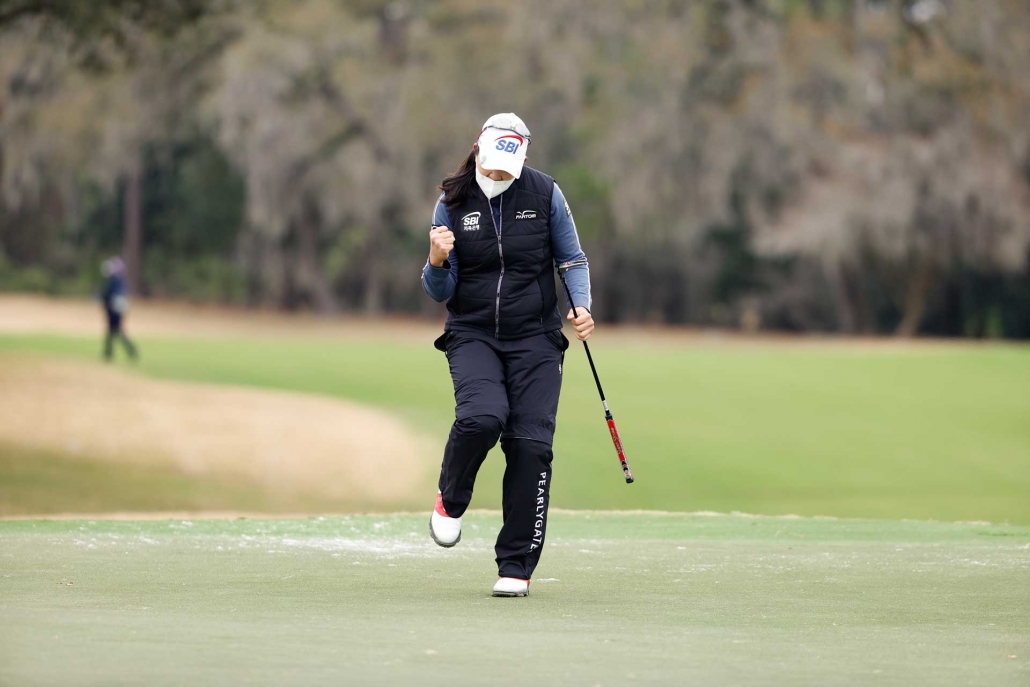 Kim secures the last of three consecutive birdies to set the mark – photo USGA Robert Beck
Olson was then only one behind but a bogey at the 16th would mean a birdie, birdie finish was required for her to catch Kim. She made a great par save from the bunker at the 17th and birdied the 18th but fell one short.
So too did Ko but her round of 68 was the second best of the day behind the winner and continued an impressive recovery from her opening round of 73.
54 hole leader, Hinako Shibuno finished alone in 4th position, all four players the only golfers to finish the week under par on the demanding Crystal Creek layout at the Champions Club.
Kim was tied for ninth place entering the final round, making this the largest 54-hole comeback to win, by position, in U.S. Women's Open history.
Kim is the fifth player in U.S. Women's Open history to win in her debut, and the first since In Gee Chun in 2015. Even more incredible is that this was her first-ever start in any professional major championship.
When asked as to her mindset ahead of today's round Kim responded: "To be honest, it was a little bit disappointing the third round on Saturday so I decided to come out today and try to be the aggressive player that I was, try to attack the pin, and it actually worked out today."
Kim, who possesses an outstanding golf swing, becomes the 11th Korean woman to win the Women's US Open, a run that started with Se Ri Kim's trailblazing effort back in 1998 and clearly her feat will take time to sink in for the 25 year old.
"Can't really describe it in words. I never expected that I was going to appear in the U.S. Women's Open. I still can't feel what it's like right now, but I'll probably feel it when the ceremony and everything wraps up today."
Her victory was made all the more meritorious given its was her first time in the event and that she had never been exposed to Bermuda grass previously.
"Back in Korea there's no Bermudagrass, so for me it was really — it took some time for me to get used to Bermudagrass, especially hitting the irons off the grass. You really need some kind of skill, different style of swing
in order to hit the ball out of the Bermudagrass.
"But love this golf course, love this environment. I even said earlier I want to actually put a tent up here and stay a
few more days."
Kim has won twice on the Korean LPGA Tour and is not yet a member of the LPGA Tour although this might potentially change that. She arrived in the US for her debut in this event having recorded top tens in each of her last four starts in her homeland.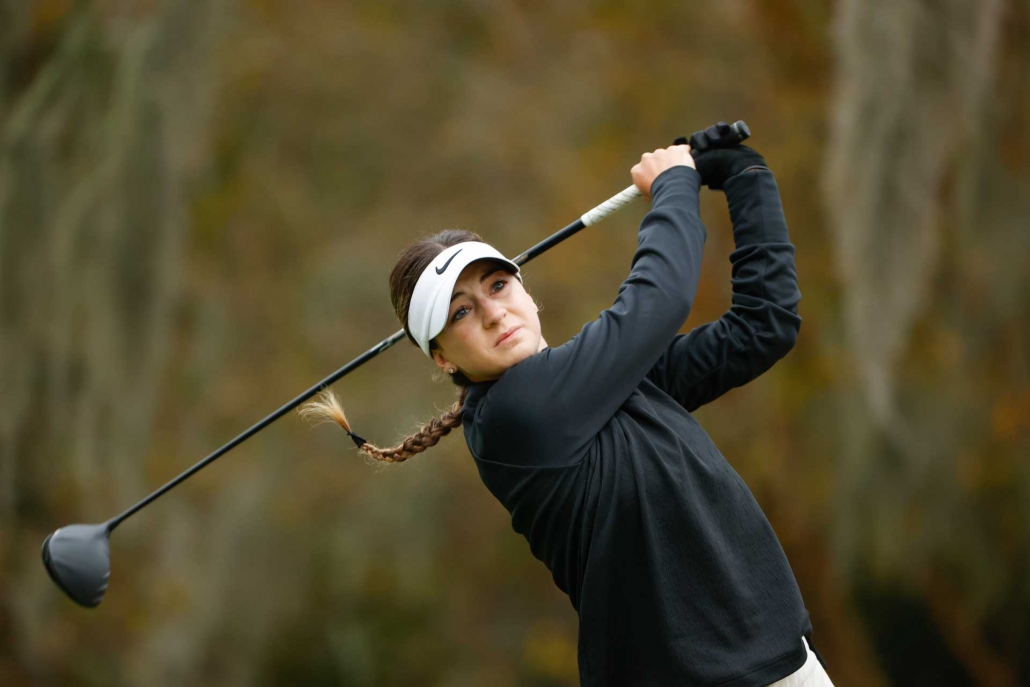 Another impressive week for Gabi Ruffels – photo USGA Chris Keane
The Australasian challenge was headed by 20 year old amateur Gabi Ruffels and New Zealand's Lydia Ko, the pair sharing 13th, Ruffels continuing to build towards what must now be considered a considerable professional career.
Ruffels' round of 70 was the third best of the day and was highlighted by a massive six birdies.
"I guess I was pretty in the moment, I didn't even realize I had six birdies," said Ruffels. "But, yeah, I played pretty well today, I was really, really happy with the round. It was definitely one of the tougher days, conditions-wise, especially this morning it was pretty cold, warmed up a little bit."
"It's been awesome," added Ruffels when asked her thoughts on the week. "I think I might have come top-15, still not sure yet, still a lot of golf out there, but it was awesome, so much fun.
"I feel like any time I can kind of mix it with the pros and know that I can compete against them it's a great week. I feel like I did that this week and just gained a lot of confidence."
For Ko it was a day of disappointment given her standing through 36 holes. Her round of 76 saw her slip from 5th to 13th place and while one of her better finishes in this particular event it was a day of what might have been. Ko recorded five bogeys and no birdies.
Hannah Green finished 40th, Minjee Lee 46th and Su Oh last of those who made the cut following her final horror round of 81.
A disappointing day for Lydia Ko – photo Simon Bruty USGA
https://www.bruceyoungmedia.com.au/wp-content/uploads/2020/12/A-Lim-Kim-USGA-Robert-Beck.jpg
1280
1920
Bruce Young
https://www.bruceyoungmedia.com.au/wp-content/uploads/2017/01/logo.png
Bruce Young
2020-12-14 22:02:52
2021-02-03 01:01:38
A Lim Kim Provides Korea's 11th US Women's Open Winner